WELCOME TO MY SAILBOAT
My American Sail - Sailing Page
Come with me as I teach myself how to Sail
and learn to use my American Sail 14.6 sailboat.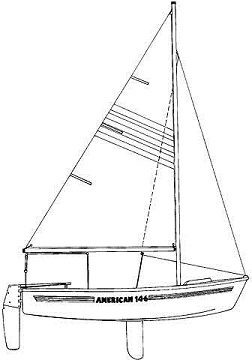 American Sail 14.6 Sailboat.
(Photo Credit Unknown)
April 28, 2013:
Over the past few years I had a lot of fun with my American 14.6. It was my first boat. Though a combination of instruction, study, and self-experimentation I learnt the basics of boat handing and navgation.
LINKS: